RESERVATION WITH
USD $3,000
reserve with USD$ 3,000
Price : Starting at USD$ 99,900
reserve with USD$3,000
Price :Starting at USD$ 119.900
Come and enjoy all the amenities of this new project in Sosúa, Puerto Plata!
We are a team that is in charge of providing information about El Residencial Los Castillos and selling everything that the client needs at the time of arrival. Let me introduce you to our sales team: Cecilia, Pablo and Karen, they will be aware of any doubt that may arise instantly as we are a company of value and prestige and we love that the customer is sastifecho and know that you could be part of this new project as it would fill us with joy, we would love to give you a complete service just have to visit or call us to give you each of the details to acquire your apartment in El Residencial Los Castillos.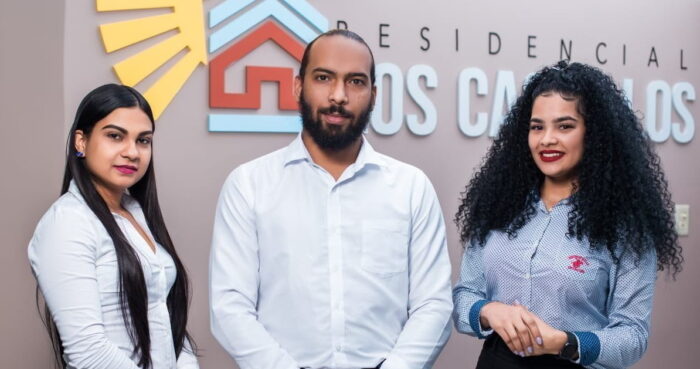 RECIDENCIAL LOS CASTILLOS
This project will have 228 apartments distributed throughout the family residential complex, integrating children's area, 4 parks for social enjoyment, multi-service gym. Its recreation areas will also have two swimming pools for everyone,
PROYECT
RESIDENCIAL LOS CASTILLOS
Residencial Los Castillos it is a residencial tourist vacation project, which integrates all the characteristics and comforts of modern life, promoting the valúes of each person and preserving the security that you require.